Cosmic Ray
Artifact Update now live!
---
The Artifact Update is now live!
Artifact Buffs
The biggest change is the addition of an artifact select screen at the start of each round. Selecting an alien artifact will grant a buff, like adding extra time, increasing firing rate, etc.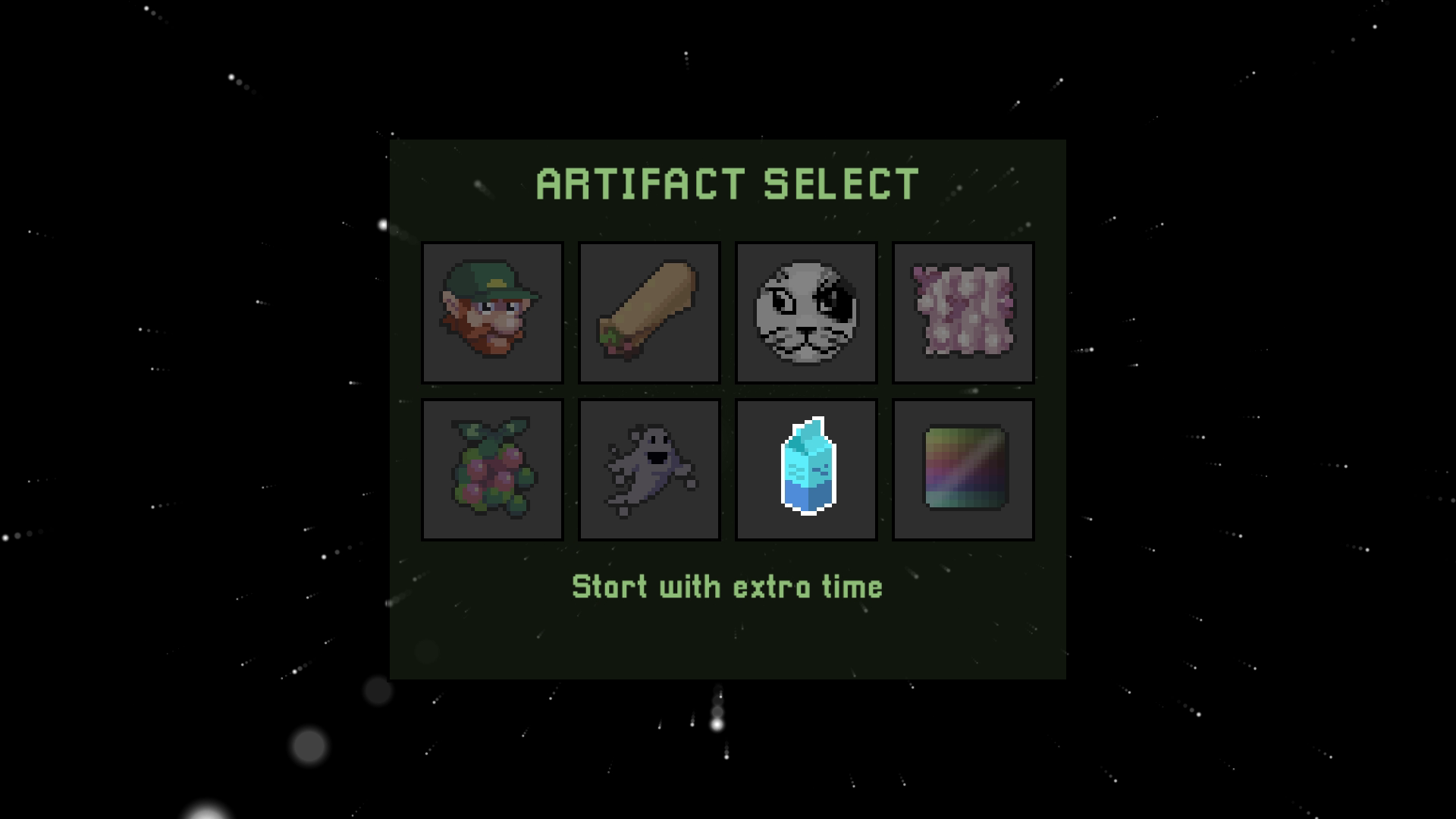 This also includes newly revamped artifact icons, as seen above.
Visual Improvements
Added trails for asteroids
Orbit lines are now dashed instead of solid
Improved ship part, artifact and blueprint pickup effect (leave particle system)
Revamped explosive mines, explosion particles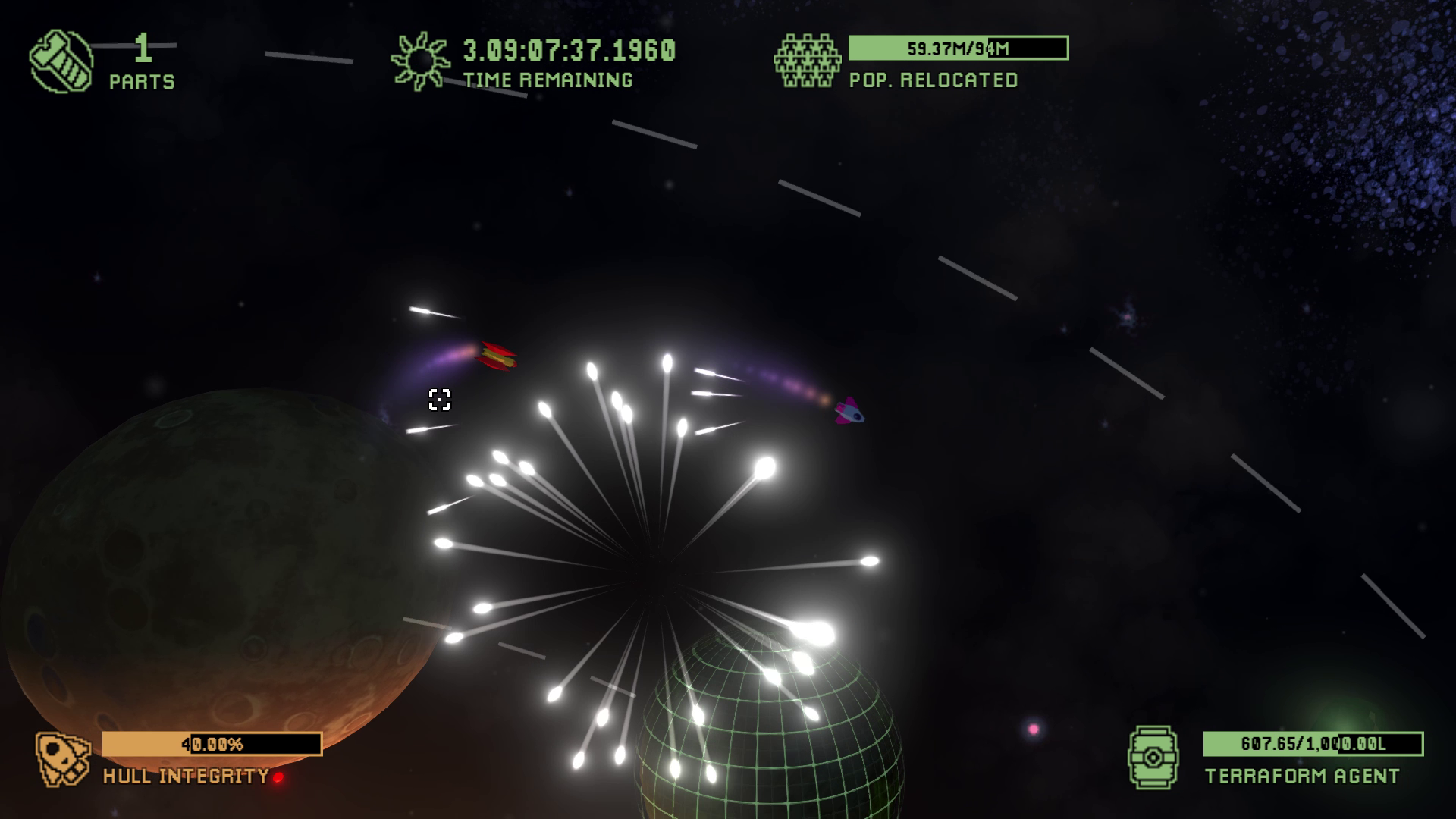 Revamped Earthling Profile Pics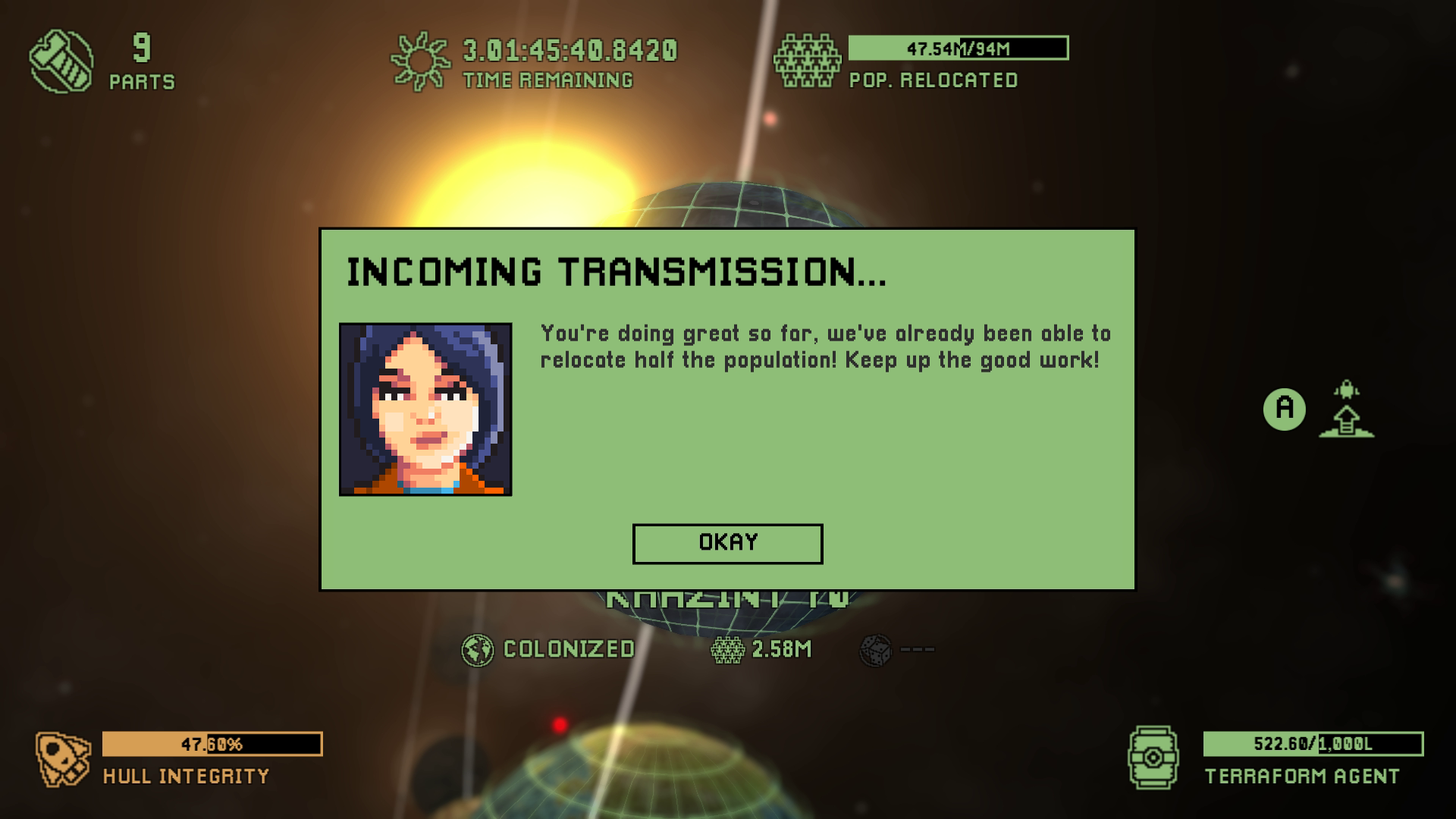 'Nuff said!

Late Game Enemy Behaviours
Late game enemy ships now drop explosive mines.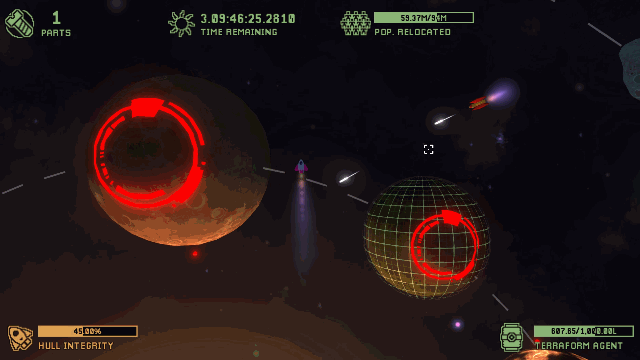 Bug Fixes
Fix for enemies not taking damage from asteroids
Fix for player able to move before mission started