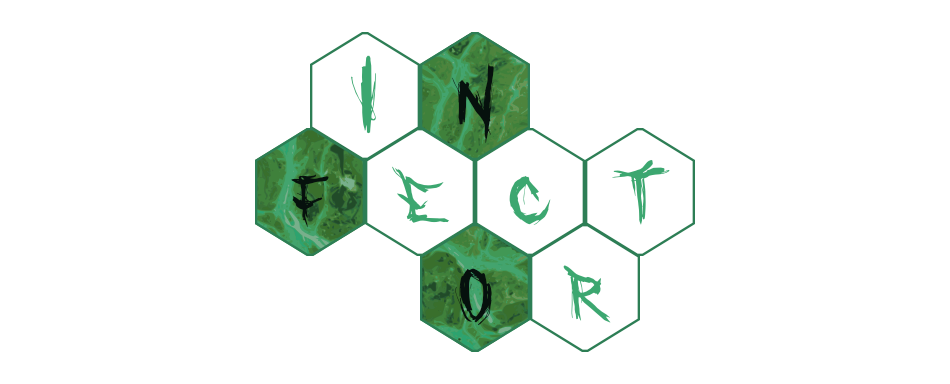 Infector
Infector is a tabletop inspired roguelike, and my submission for 7DRL. Featuring music from The Ambient Music Pack.

Survival Guide

Roll to determine action points (click dice or press space bar). Action points are used to move, attack and buy survivor cards.
Click a player meeple and then a hex tile to move.
Click a player and enemy meeple (on the same tile) to attack; attack power is determine via rolling.
Some hex tiles have special attributes:

Toxic ooze: ends player turn / mutates enemies (attack power +2)
Survivor camp: ends enemy turn / increases survivor attack power by 2 while occupying
Shop: purchase survivor card (1 AP); shops can't be used if occupied by an enemy meeple

Survivor cards must be played before attacking (click to "commit").
Known Issues

Needs to be played at or near 16:9
Game orientation is incorrect on iPad (amd/or Safari?), likely a Unity bug
It's too hard... or is it? 🤔
Roadmap
Additional types of survivor cards, like increasing action points, spawning more survivors, etc.
More hex types
Bigger maps
Proper UI, more animations, particles, SFX, etc.
Spawning random survivor and infected
(maybe) Survivor "turning" mechanic (i.e. survivors become infected X turns after being attacked, with some ability to revive prior to turning)
(super speculative) A multi-player tabletop version?!
Join the Cosmocat Discord to share your thoughts!